Contributions to CSW Foundation growing
Contributions to CSW Foundation growing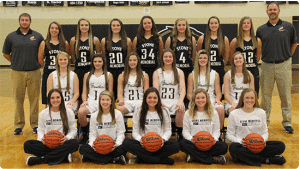 Contributions to The CSW foundation continue to grow as individuals see the benefit of supporting the organization. CSW was founded by Dr. Robert Wood, Jr. to honor the memories of his father, the late Robert Wood Sr., and two of his colleagues: the late Dr. David Campbell, and the late Mr. Roy Stone.
The charitable foundation recently distributed $5,000 to local high schools as its first of two annual contributions. On Jan. 28, Dr. Wood presented nine checks for $500 at the Cumberland County Board of Education meeting as the second donation. Each of the county's nine elementary schools will receive $500 each from that contribution.
"The SMHS Volleyball Team greatly benefited from the CSW donation," said coach Jody Bunch. "We were able to buy equipment that we wouldn't normally be able to afford. We were also able to travel to face bigger and better competition which will help better represent Cumberland County."
"The fund was established to provide financial assistance to our teachers and students," Dr. Wood said. "Talk to your friends and neighbors and ask them to get involved in this good work." We are asking the citizens of Cumberland County to donate one hour of their take home pay every month by ACH or credit card using our website. Can't we invest that much in our children?" Said Dr. Wood.